Our projects, all in one place.
Our past and ongoing projects, as well as local and international conferences we have participated in.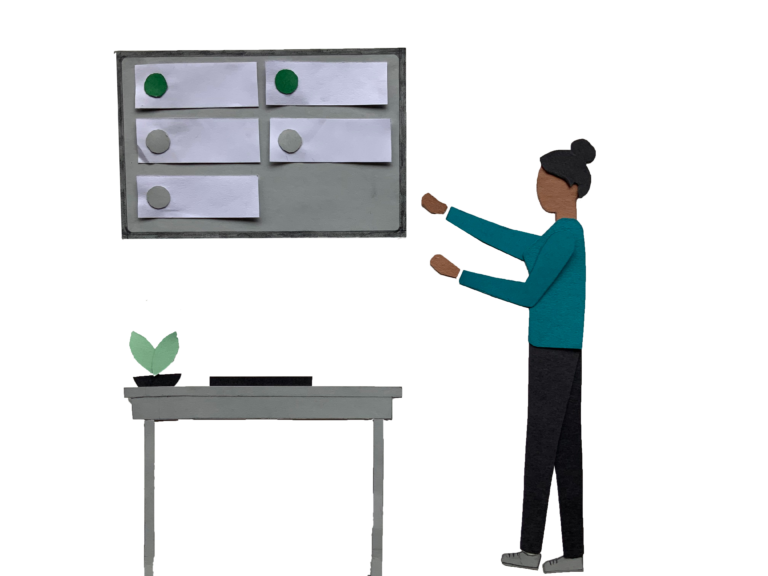 SOSOK PEMIMPIN METRO TV
(2008-2009)
Analysed the political profiles of political actors during the 2009 presidential elections in Indonesia.
COLLABORATION WITH THE PSYCHOLOGY DIVISION OF THE INDONESIAN ARMY
Developed a tool to measure radicalism, and created Pengukuran Indeks Moderasi Negara, a tool to measure levels of national moderation for the army.
program revolusi mental
(2016)
A collaboration with PMK (Coordinating Ministry for Human Development and Cultural Affairs) to create a mental revolution index.
collaboration with bnpt (national counterterrorism agency) & menko polhukam (Coordinating Ministry for Political, Legal, and Security Affairs)
Research about radicalism prevention with a regional radicalism identification index.
collaboration with ikatan psikologi sosial (IPS - social psychology association)
Conducted a research meeting about radicalism with Jocelyn Belanger, Ph.D (assistant professor at New York University (NYU) in Abu Dhabi). Also conducted a webinar involving the Lab's researchers and sources from UNS.
terrorist psychological profiling
(since 2011)
Profiling terrorist detainees across Indonesia in LAPAS (Lembaga Pemasyarakatan – correctional institutions)
DERADICALISATION PROGRAM AT BNPT (NATIONAL COUNTERTERRORISM AGENCY)
(SINCE 2015)
Assisted in the psychological processes of profiling, deradicalisation and policy evaluation regarding terrorism.
Development of TEPAT (tOLERANCE, PLURALISM, AWARENESS/ATTITUDE TEST) MEASUREMENT
(since 2017)
In collaboration with Lakpesdam PBNU (Lembaga Kajian dan Pengembangan Sumberdaya Manusia NU).
political ideology measurement
(since 2017)
Developing an Indonesian version of the Political Ideology instrument.
MILITANT EXTREMISM MINDSET RESEARCH
(since 2019)
Multiple studies with the aim to analyse whether Militant Extremism Mindset (MEM) leads to political violence.
DERADICALISATION PROGRAMME SYLLABUS
(SINCE 2015)
Currently developing a syllabus for the psychological development of terrorist detainees.
collaboration with infid and undp
Currently doing research on the regional impact of Marawi and Rohingya Conflicts on Indonesia's Muslim Community.
collaboration with nanyang technological university (ntu) singapore
Conducted a research meeting about radicalism with researchers from the Tamasek Laboratorium of NTU.
collaboration with the ministry of home affairs (MHA) of singapore
(since 2019)
Conducted a research meeting about radicalism and the implementation of a deradicalisation programme with behavioural science researchers at MHA Singapore.
CONFERENCES AND FURTHER COLLABORATIONS
international conference on counter violence extremism
political science department, university of management and technology, pakistan
Researchers from the Lab participated as presenters.
temu ilmiah nasional ikatan psikologi sosial
solo
7 researchers from the Lab participated as presenters.
XVI European Congress of Psychology (ECP)
Moscow, Russia
5 researchers from the Lab participated as presenters.
13th Biennial Asian Association of Social Psychology (AASP)
taipei, taiwan
6 researchers from the Lab participated as presenters.
INVITATION TO SPEAK AT FLINDERS UNIVERSITY
ADELAIDE, AUSTRALIA

Invitation to conduct a research meeting with the Lab's counterparts at Flinders University.
labpsikologipolitik.ui@gmail.com
Building B, Faculty of Psychology
University of Indonesia
Jl. Lkr. Kampus Raya Jl. Mawar No.5 3 8,
Pondok Cina, Kecamatan Beji, Kota Depok,
Jawa Barat 16424 Indonesia